Welcome!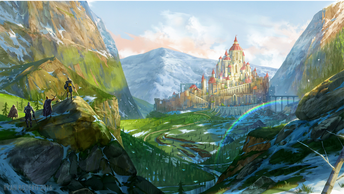 GameofthronesRP' is a storytelling role-play subreddit created in December 2013. The events of the sub take place in the universe of George RR Martin's A Song of Ice and Fire books, 200 years after the conclusion of the series. New users may join the sub through the sorting/submission thread.
It is currently Spring in the year 515 A.C. (After Conquest). Both Lannister and Targaryen sit the throne, though their rule is uneasy. Civil wars subside in several kingdoms, while a wild dragon roams freely Beyond the Wall.
"Lords are gold and knights steel, but two links can't make a chain. You also need silver and iron and lead, tin and copper and bronze and all the rest, and those are farmers and smiths and merchants and the like. A chain needs all sorts of metals, and a land needs all sorts of people." ― George R.R. Martin
History
(283 A.C. - 500 A.C)
(500 A.C. - Present)
Meta
Culture and Lore
The Crown
Latest Wiki Activity

Photos and videos are a great way to add visuals to your wiki. Find videos about your topic by exploring Wikia's Video Library.